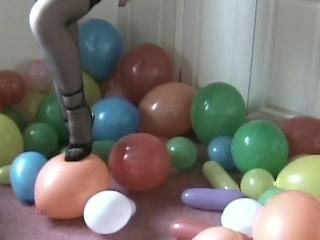 Sexy Balloon Fetish
Have you ever heard about people getting off on balloons? I know that some people are really turned on by latex, but this is a fetish that I hadn't heard about until very recently when a friend sent me a link to hot balloon babes. Cute amateur girls getting hot and bothered while inflating and playing with balloons. Some of them like to rub their pussies on the tight latex and some just like to bounce their hot asses up and down on the balloons. I don't know about you guys but they kinda make me think about huge soft tits!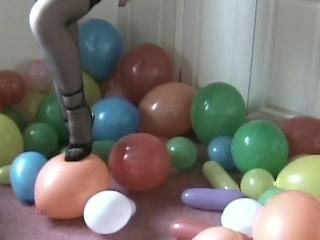 There are those that get a high, sexual high out of Balloon Sex. Those of us that don't know of or about this fetish might not understand it, but "looners" what they call themselves know all about it and the love of balloon sex.
There are so many people into balloons and they love sharing their fetish with anyone who wants to know about it. I guess the thought of some tight soft balloons rubbing against your body could be a turn on! Thinking about it even more, imagine some oil rubbed on that balloon and then over your body, hmmm they might actually be onto something!
It's everything from the smell, feel, taste and vision of the balloon that can turn you on. The feel of the balloons rubbing up against their skin, watching someone blow it up, blowing it up themselves. Some looners even love blowing up the balloons themselves, the taste and sensation of blowing it up is a big turn on. Some like big balloons while others, smaller, no matter what it is about them that is the turnon, they really enjoy their fetish.
Have you ever thought of balloons in a sexual way? Well neither have I but there are a ton of people out there that get turned on by balloons! I know it's hard to believe but it's true, they love the feel, smell, taste and even watching other blow balloons up.