360 VR gallery
Now you can experience our galleries in a completely new way. We bring to you our 360 virtual gallery, where you can see beautiful pictures all around you using only your mobile phone.
"A picture is worth a thousand words" so here you can see a preview of the virtual environment where you will be surrounded by wonderful images…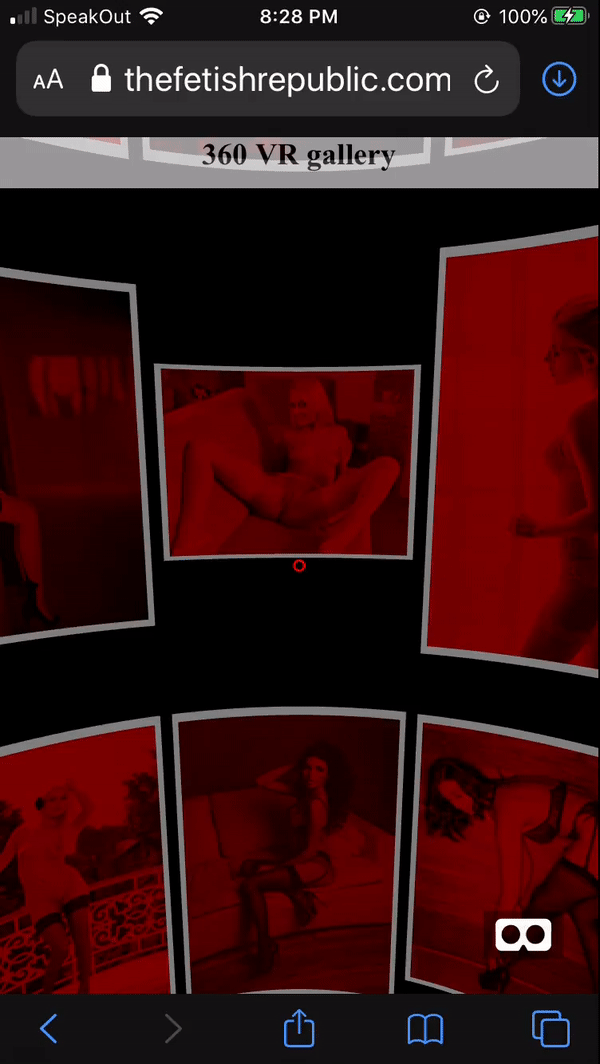 Enough talking, just have a look at the virtual galleries yourself, you can just pick one from the list below, sit back, relax and enjoy these amazing galleries.
NSFW 360 VR galleries
If you want to go the extra mile and experience our NSFW 360 virtual galleries with full immersion, then you just need to get a virtual cardboard for your phone, so that you can wear it as a headset. And trust me when I say that this is gonna blow your mind !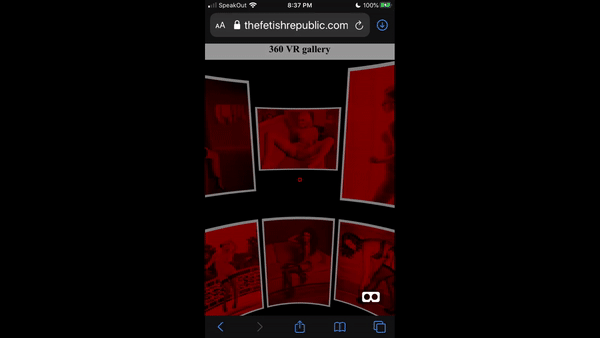 Our galleries are being updated constantly, so make sure you come back every day to see what's new. You don't want to miss any of our treasures.
---
Do you have any suggestions for our NSFW 360 VR gallery? Is there any adult content you would like to see in Virtual Reality? Let us know, and we'll try to make it a reality. admin@thefetishrepublic.com